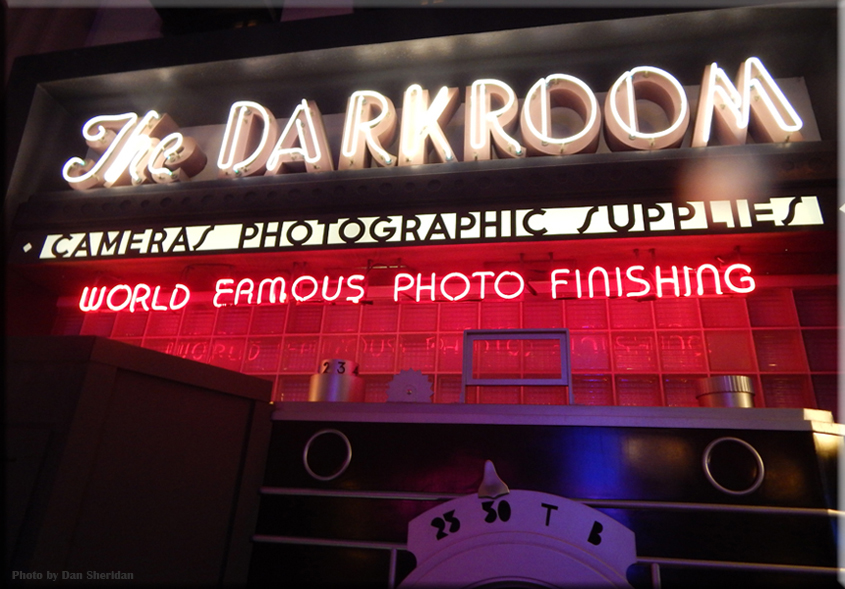 The Last Darkroom Technician
by Daniel A. Sheridan
March 1, 2017
A trip to Disney World, my first vacation in nine years. After a ride on the Tower of Terror and a burger at the Sci-Fi Dinner Theatre, I grudgingly heed my wife's advice — Dan, take a walk with Katie while I go shopping. The work horse stops a moment to take the blinders off, and enjoy life for a moment or two, to admire the art deco architecture at Hollywood Studios. I stop dead in my tracks at The Darkroom.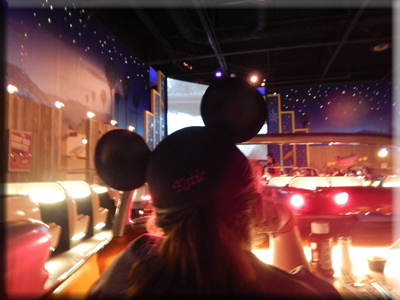 Katie, Let's stop here for a picture.
My little girl is growing up, getting tall, wearing her Mickey Mouse ears.
Katie, that's what I used to be...
What Dad?
A darkroom technician. I worked at a newspaper called The Needham Times. That's where I met your Mom. She was a graphic designer while I worked in the darkroom developing and printing film. I made half-tones for seven weekly newspapers with this big machine called a Stat-Camera.
Dad, what's film?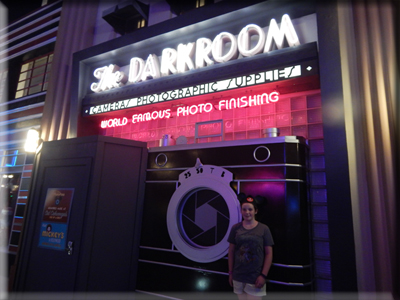 I look at her iPhone with 13,000 images - flat and compact. I wish Steve Jobs and George Eastman could sit down together for a beer. I think back to my days at Old Town Camera in Boston on the Freedom Trail right near the Old State House. We sold rolls of Kodak film 24 exposures for $3.99, or 36 exposures for $5.99 - then you would have to drop the film off to be developed and printed - $4.99 for 24 exp or $6.99 for 36 exp.
I look again at her little iPhone. 13,000 images equals about 361 rolls of 36 exp 35mm film. To Purchase, 361 Rolls of 36 exp Kodak color film @ $5.99 per roll = $2,163. To Develop & Print: 361 Rolls of 36 exp Kodak color film @ $7.99 per roll = $2,884.
TOTAL COST = $5,047.
About ten years ago, I stopped at 226 Washington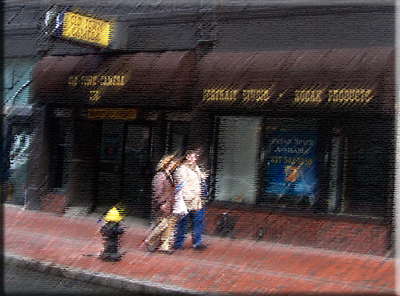 Street to take a photograph of Old Town Camera in Boston. The old cloth brown awning with the yellow lettering was still there, but the store was vacant. A Retail Space Available sign hung in the window – a sign of the times in the digital age of photography.
I fondly recall my darkroom days at Old Town Camera of 1991-1993 while playing drums in The Immigrants. Irv and Belle Gordon, the owners of the store, sort of adopted me. Belle often made me kugel. I think back to the summer of 1992 when the Tall Ships came in celebration of the 500th anniversary of the discovery of America by Christopher Columbus. Boston was a thriving seaport once again with sailors and tourists from all over the world who were only too happy to spend money on film and cameras.
Located between the Old State House and the Old South Meeting House, Old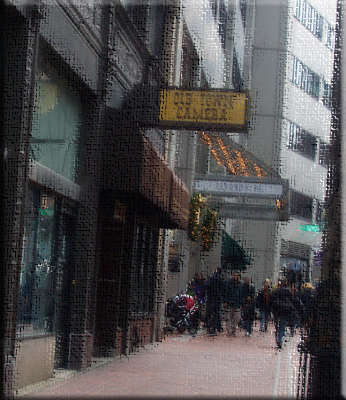 Town Camera had crowds of tourists following the little red brick road of the Freedom Trail... I remember Sue, the Kodak rep, one day told me that Old Town was one of top sellers of Kodak film and processing in New England. She also warned me that the days of film would be coming to an end in the near future with digital cameras. I scoffed at the notion. How can you possibly take a photograph without film?
I kept busy between working out back in the darkroom, and the storefront selling cameras, taking portraits with the 4x5 view camera, learning about re-touching photographs, and developing black and white film. As much as I loved working there, I needed to get a job at a newspaper. Eventually, I got one working for The Needham Times, not as reporter, but rather a darkroom technician, in April of 1993. This is where I met the staff photographer, Dave Rains...
The Last Darkroom Technician Part II